Developed by
Since the set-up, joint stock company GRADIENT a.s has been mainly active as a trader with ferroalloys, which are used in metallurgical and foundry industry. Since year 2002 we are a sole distributor of Kazchrome company of Kazakhstan for Central and Eastern Europe. Since year 2010 we are a distributor of company Duferco International Trading SA ( part of HBIS). Cooperation with Duferco brought to our portfolio first class source of FeV. Due to above connection, our main commodities are Ferro Chrome High Carbon whose is Kazchrome biggest world producer, Ferro Chrome Low and Medium Carbon, Ferro Vanadium as well as FerroSillicon and FerroSillicoManganese. On top of above, we are able to secure deliveries of other ferroalloys and metals as per specific customer's needs.
Our customers come mainly from Europe. In some smaller scale, our customers are as well from outside of Europe. GRADIENT a.s. ranks in region of Eastern Europe amongst most important ferroalloys suppliers and our market position is constantly strengthened.
The headquarters of the company are located in Kladno, however, company's operations are currently performed from the Kutná Hora branch. There is a wide range of warehouses and logistic partners all over the region we co-operate with in order to fully satisfy the requirements of our customers. Longstanding cooperation with our proven services providers ensures the first class logistical and financial support for our customers.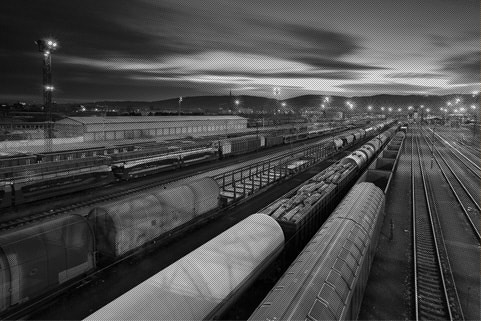 GRADIENT a.s. is formed by a team of highly-qualified and language-skilled people, ready to meet needs of our customers. More than 20 years of experience and achieved results are the proof of professional competence of the team.

Our company has been a holder of the ISO 9001 quality management system certification issued by BVQI.
Our foremost goal is an excellent approach to our customers and a continuous improvement of the services provided.